Keeping our beloved dogs happy and healthy is every fur parents' primary concern. After all, we don't want our beloved canines to feel miserable under our care.
However, if we're going to focus on our canine pals' needs, it's not surprising that food garners the top spot. After all, what meals we serve dogs ultimately reflects on their overall health.
Experts in dog care will ultimately tell you to get your puppies to eat a balanced diet. But is a balanced diet good enough to ensure our canine pals' health?
Well, if you want your pups to stay healthy, you can consider feeding them dog food that is low on carbohydrates.
While it might seem mundane why you need to restrict their carb intake, increased quantities do more harm than good to your beloved pups.
Though dogs indeed need carbohydrates for energy, too much of it will lead to many health problems. Be it obesity, diabetes, or the much-dreaded Big C; we surely don't want our dogs to catch it.
So, if you've already decided to try the low carbohydrate diet for your pups, take a look at the best choices available in the market today.
7 Best Low Carbohydrate Dog Food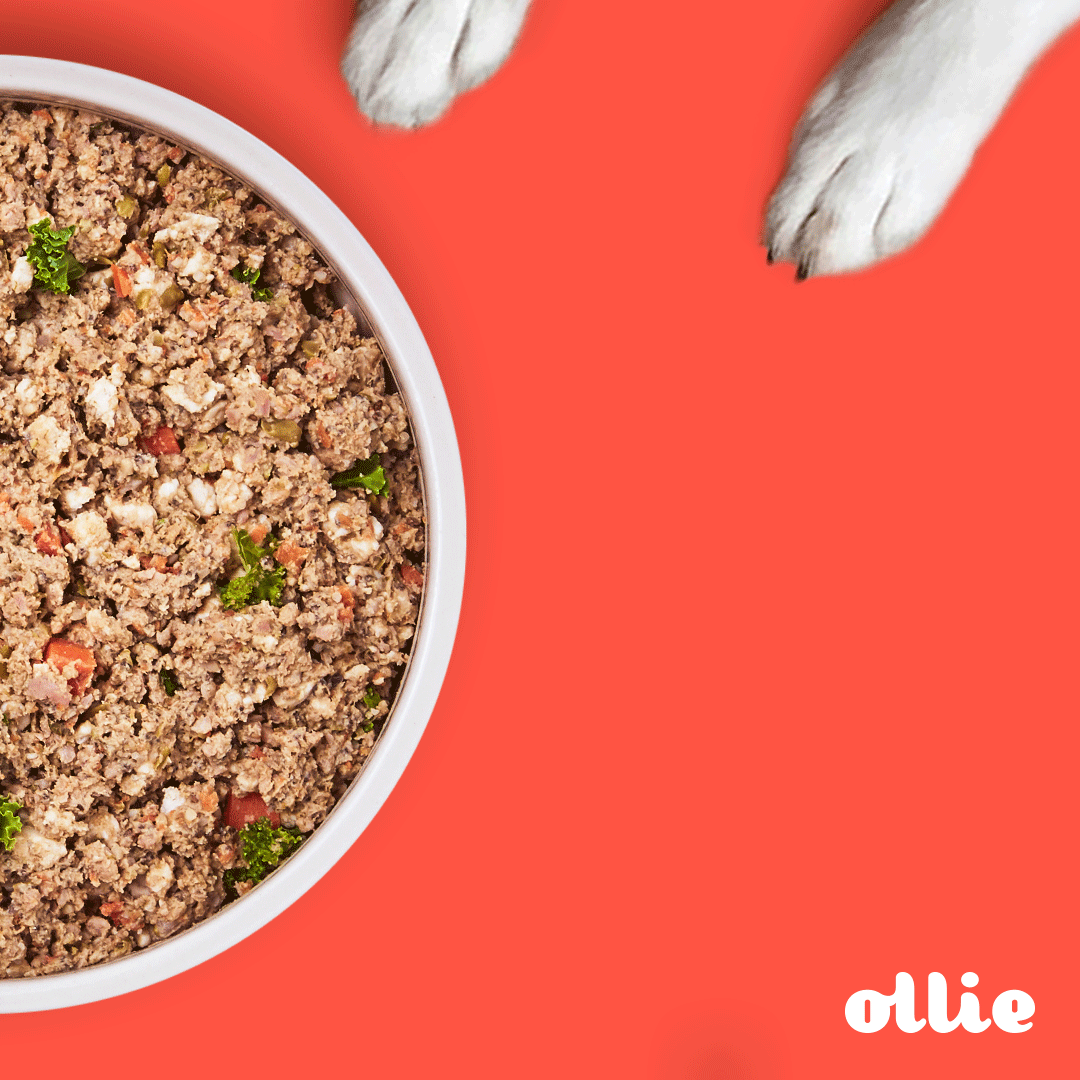 Best Overall: Orijen Grain-Free, High-Protein Dry Dog Food
It isn't surprising how dogs love to eat meat, right? With its juicy taste, it's not new to see our canine pals munch on them with so much enthusiasm that they'd like more of it.
But, as stated earlier, too much of everything isn't good for our beloved pups' bodies. Thus, if you're looking for the right mix of nutrients packaged in meatylicious bites, then this product is the best fit for you.
Whatever flavor you choose, you're assured that it's made with the best animal and ingredients you can ever ask for. With its main components hailing from the sought-after farms in Kentucky, you'll never go wrong serving this product to your dog.
Whether it's free-range turkey and chicken, freshly-caught fish, or cage-free eggs, you're assured that they're biologically appropriate for your dogs' dietary needs.
Plus, Orijen made sure the dogs of all ages can enjoy sinking their teeth in their products. Each morsel's packed with supplements that meet the needs of puppies, adult, and senior dogs.
Distinct features:
Low carbohydrate content (28%)
Transparent with the ingredient used in making the product
It contains omega-3 fatty acids and lutein that help prevent eye and heart-related issues.
If you're interested in this product, then check out its price here.
Best For Canines With Food Allergies: Acana Grain Free Adult Dog Food
Does mealtime come as a chore instead of a fun occasion due to your pup's food allergies? Well, if you want to enjoy mealtime with your dog without worrying about allergies, then the Acana Singles Recipe Line is the best fit for your needs.
Like Orijen, Acana prides itself on creating biologically appropriate pet food. Made from the finest fresh meat, you're sure that every bit of dog food your dog's munching on is jampacked with protein.
Despite its high-protein formula, the company keeps in mind to use limited ingredients to lessen the chances of allergies occurring. No matter what food preference your puppy has, you'll indeed find one that he'll love the most.
Plus, you'll be more at ease serving Acana dog food to your canine buddy as they're made with no gluten, tapioca, or potato. Since these products cause health issues, the company made sure not to use any of them in their recipe line.
Distinct features:
It comes in various limited-ingredient flavors to lessen allergic reactions.
Feel free to glance at the complete details of this product here.
Best For The Budget: Diamond Naturals Extreme Athlete Real Meat Dog Food
If you've been searching the market for dog food with rich, meaty taste without breaking the bank, then Diamond Naturals products' got you covered.
From the name itself, you're assured that their products are made with real meat. What's more, beef protein's the primary ingredient they use, ensuring your pup a delectable meal in every bite.
Since the company knows how important protein is for healthier canine muscles, they use high-quality meat sources to achieve the feat.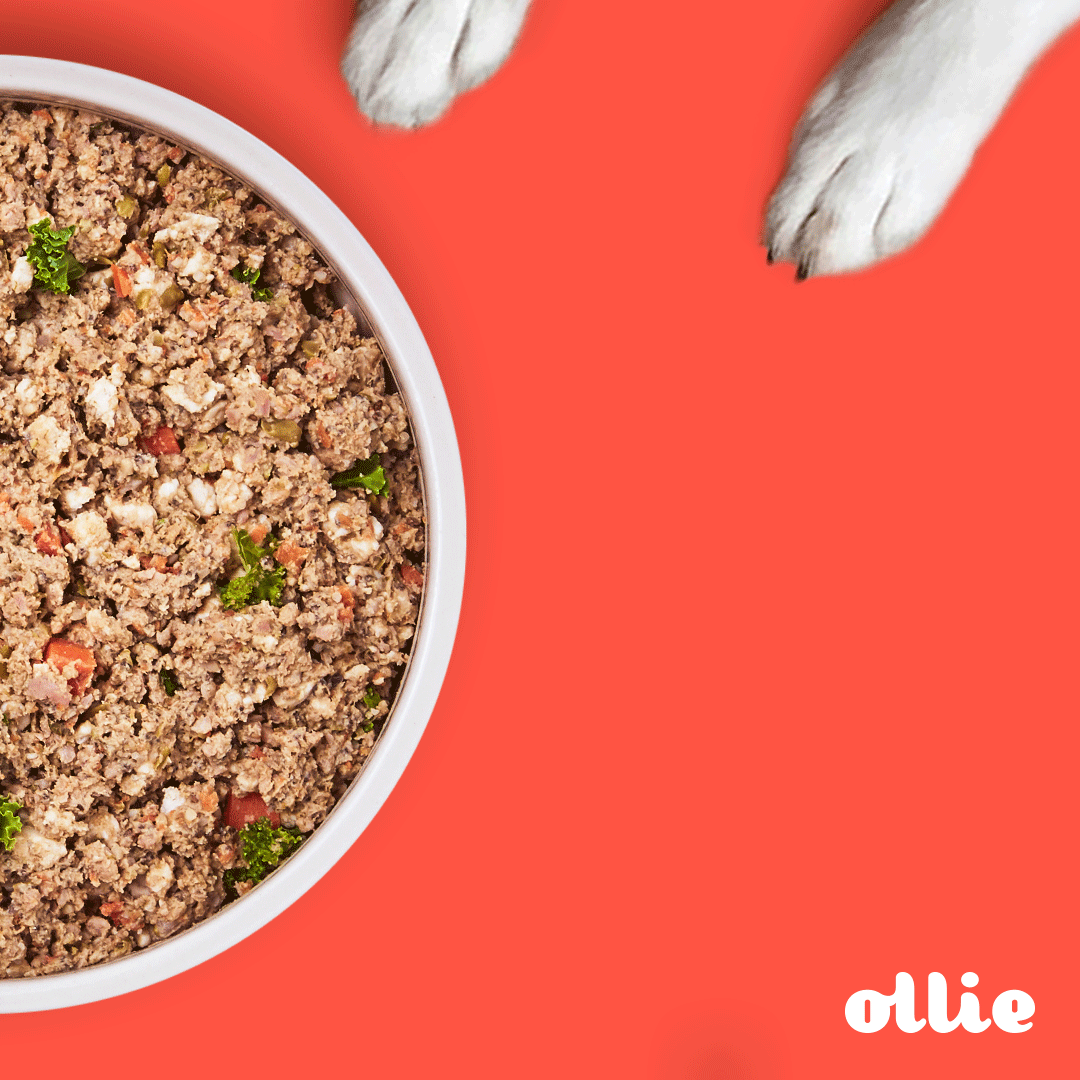 Add the vitamins, minerals, and antioxidants they included; you're assured that your dog gets all the nutrients it needs to stay healthy.
Plus, Diamond Naturals also included fatty acids in the blend to make your doggy pal's coat shine like no other.
Distinct features:
It comes in a nutrient-dense, highly digestible formula filled with probiotics for better absorption.
Low in carbohydrates (29%)
No artificial flavors and preservatives were added.
Corn- and wheat-free formula
Most affordable prime dog food available
If you're interested in this product, click the link here.
Best No-Chicken Recipe: Purina One Smart Blend Low Carb Dog Food
Everyone knows how tasty chicken meat is. But, while chicken indeed is packed with flavor, not all canines love the taste of it.
Plus, chicken is one of the most common allergenic food on the market. Add the tiny bones that chicken has; letting your pup try the real thing isn't even worth the risk that comes with it.
Thus, if you're searching for a low-carb dog food that doesn't include chicken in its ingredient list, then by all means, buy Purina's One Smart Low Carb Blend.
Since the brand boasts of a chicken-free formula, they replaced their protein source with turkey. Think of it like your canine buddy's celebrating Thanksgiving every single day.
Hence, this product contains lesser fat and calories as compared to their lamb and rice formula. Nonetheless, the One Smart blend's still full-packed with antioxidants to support a healthy canine immune system.
Distinct features:
It contains 25% less fat and 15% fewer calories than its previous formula.
Uses natural glucosamine sources to support joint health
No artificial flavors and preservatives
If you're hooked on this product, feel free to take a closer look at it here.
Best Human-Grade Dog Food: The Honest Kitchen Force Grain-Free Dehydrated Dog Food
Fur parents want nothing less for their beloved canine pals. Even if they're not human in form, fur parents only want their dogs to experience the best that this world has to offer.
If that is your motto, then The Honest Kitchen's got something to offer you. Being the first dog food made in a human-grade facility, you can expect that this product is of top-notch quality.
By human-grade food, it simply means that their product's made with the freshest organic crops at human food facilities. Hence, you can expect that your pup eats the same quality of food you're eating.
What's more, your pup will surely love this recipe as they make sure to infuse whole food into bite-sized pieces. Slowly roasted and dehydrated, each piece comes out with the same irresistible aroma and textures that real food brings.
Distinct features:
Made with muscle meat and liver protein, low glycemic carbohydrates, fats, and probiotics
It does not contain grain fillers, meat meals, by-products, artificial flavoring, preservatives, and feed-grade ingredients.
Feel free to learn more about this product by clicking on the link here.
Best Canned Dog Food: Canidae Grain Free Limited Ingredient, Premium Wet Dog Food
For canines with a sensitive stomach, finding the right dog food is quite challenging. Especially for young puppies, it's vital that whatever meal they ingest won't upset their fragile stomachs.
Thankfully, Canidae came up with a grain-free, limited ingredient wet dog formula to address those problems. With only seven key ingredients, you won't have trouble tracking what goes into your little canine's meal.
Plus, you can choose between natural poultry, meat, or fish as the main ingredient. Simmered to the brim with delectable broth, you'll find your little doggo licking its food bowl until it's empty.
Aside from the flavorful recipes, Canidae's wet dog food offers a formula packed with vitamins, minerals, fatty acids, and antioxidants. In that way, your pup's ensured of a healthier immune system, skin, and coat right at the get-go.
Also, since it's made with puppies in mind, you won't need to fret how much to put in their food bowl. One can per five pounds of a dog's body weight is enough to last until their next meal.
Distinct features:
It contains seven key ingredients or less.
Made out of real poultry, fish, and meat
The grain-free formula is perfect for sensitive doggy stomachs.
Take a look at the full product description through this link.
Best Dog Food For Seniors: Blue Buffalo Wilderness High Protein Grain-Free Dry Dog Food
As dogs age, their nutritional requirements also change. Though they can still eat what they usually eat in their younger years, the portions need to be adjusted as well.
So, if you don't want to overfeed your senior canine, try Blue Buffalo Wilderness High Protein and Grain-Free Recipe.
Made with healthy ingredients, you're assured that each morsel contains nutrients that boost your canine's joint health.
And, since an aging doggo's heart weakens as well, Blue Buffalo made sure to include Omega 3 and 6 fatty acids in the mix. Add that these ingredients also help in maintaining the senior pup's skin and coat health.
What's more, the company only uses the finest natural ingredients in each pack of dog food they're producing. In that way, you can be sure that you're feeding your beloved canine the healthiest food specially made for its age category.
Yet, if you find your senior pup a tad more active than its peers, you don't need to worry about switching brands. The Blue variant of Buffalo Wilderness's dog food contains a high protein count to help senior canines maintain their activity level.
Distinct features:
It contains high protein content perfect for senior canines.
Has the optimal mix of vitamins, minerals, and antioxidants to help maintain and support an aging dog's health
Blue variant doesn't contain by-product meals, corn, wheat, soy, artificial flavorings, and preservatives.
Includes L-carnitine, DHA, EPA, Omega fatty acids, and joint-strengthening supplements for optimal health
So, if you're already sold into buying this product, click the link and read all about it.
What to look for in dog food: Nifty tips you should remember
As you probably noticed, the pet food market's much more diverse than we can ever imagine. Sometimes, we're just too bombarded with information that we can't help but have a headache just choosing which one to buy.
While the best solution we can have is to ask for our friendly vet's opinion, it's not always the quick fix we're looking for. Especially now that we're in the middle of a pandemic, we can't just randomly pop in their offices to ask for recommendations.
So, what should you as a loving fur parent look for in canine food?
But, before we dive right into the criteria, let's see why a low-carb diet's the best route to ensure your pup will live a long and happy life.
What are carbohydrates?
For the fur parents out there who aren't into the science of food, carbohydrates refer to a group of biomolecules found in most food.
Technically, carbohydrates aren't just carbohydrates per se. These biomolecules are made up of sugar, fiber, and starch.
Despite their different names, these end up as glucose in your dog's bloodstream. Once carbohydrates reach this simplest form, then they can fuel energy to the various parts of your canine's body.
Do canines need carbohydrates to function normally?
While there's an ongoing debate if carbs are essential for dogs, such argument centers more on the amount with which canines should eat.
So, how much is too much? This is where the low-carbohydrate issue sets in.
As mentioned earlier, pups need carbohydrates to fuel their bodies with energy. However, canines don't need an abundance of this nutrient to function fully.
If you can recall your biology or even chemistry lessons, there are generally two types of carbohydrates: simple and complex.
From the term itself, simple carbohydrates are easily digested by the canine's body. Lesser energy is needed to break them down into glucose.
And, once the pup's hungry, then its body will slowly release these simple carbohydrates to fill in the energy gap while waiting for its next meal.
Thus, simple carbohydrates relieve the dog's liver and kidneys from unnecessary stress.
With complex carbohydrates, though, a canine's body will have a harder time processing them. Sometimes, the pup's body can't even fully digest them, ultimately ending up as fat deposits instead.
If you give your beloved puppies too many carbs, then you'll wreak havoc with their metabolism cycle. This poor metabolic cycle eventually leads to digestive tract inflammation, which can cause health problems.
What benefits does a low-carbohydrate diet have for our doggy pals?
Now that we've settled the score, we now know that carbohydrates are also needed to keep canines healthy. Just not too much, though.
As such, let's take a look at the added benefits of switching our doggy pal's meals into a low-carb format.
Overweight canines can quickly lose their fats, leading to a leaner body.
Since being overweight leads to heart problems, muscle growth, and kidney problems, having your canines eat low-carb dog food will eliminate these problems.
They'll heal faster for canines experiencing cancer or diabetes as the crude proteins present have natural healing properties.
If a canine's digestive system malfunctions due to inflammation, eating low carbohydrate food will relieve them of the symptoms they're experiencing.
Since high-carbohydrate dog food is often linked to canine allergies, making the switch lessens, if not eliminates, allergic reactions.
What is quality dog food?
Now that we know how canines process carbohydrates, it's now our responsibility as fur parents to scrutinize the ingredients found in dog food.
While there is plenty of dog food in the market, not every one of them is considered high grade.
So, what should you check when buying low-carbohydrate dog food? Please take a look at them here.
Protein source quality
Since carbohydrates aren't optimal as energy sources, then the next thing we should look up in any dog food is their protein source.
While there's rising knowledge about the benefits of a low-carb diet for pups, only 15% of the USA's dog foods are genuinely considered high in protein and low in carbs.
But there's a big catch. High protein doesn't necessarily equate to optimal protein sources. Though the nutrient list says so, the sources can be meat by-products (feathers, beaks, bones, etc.) instead of the real ones.
Even if they're technically protein, they aren't suitable for our dogs.
Thankfully, the ones listed above are the ones that made it to the top 15% since they use real meat. They're part of the list since those brands made sure that the protein they're using is of the highest quality.
First and last ingredients
Though this part will make your shopping more tedious, you'll need to pay particular attention to this if you want the best for your pups.
When you say first ingredients, this refers to the most prominent dog food components you're considering buying. In other words, these ingredients make up the majority of the formula.
With that said, you can find it here if the brand uses real meats for dog food. Take chicken meat and chicken meal for example.
Chicken meat is real chicken. Chicken meal, however, is made up of dried chicken flesh and skin and may occasionally include ground-up bones in the mix.
But, as real chicken meat is expensive and harder to handle, some brands combine the real thing with the meal. The trick here is to check how much of the real meat is packed in the formula.
As for the last ingredients, these usually come in smaller quantities in dog food. However, you still need to pay particular attention to this as it's in this section you'll find fillers and preservatives used.
Limited carbohydrates
Before we proceed, let's make things clear first. Low carbohydrates don't mean any carbohydrates. It simply means that the dog food still contains this essential nutrient but in lesser quantity.
Hence, the term limited carbohydrates.
Dogs don't load up on carbohydrate-rich food in the wild as these can ultimately make them lazy and fat. Yet, you'll be surprised to know that some dog food brands (even the best and grain-free ones) use carbs as fillers.
The goal here is not to eliminate carbohydrates at all. Just make sure that the product you're buying comes in a limited-carbohydrate formula.
Cost of the product
Of course, the cost of the dog food should always be part of your considerations. Though the best ones cost more than we can afford, there are products like the Diamond Naturals brand that offer affordable options.
Even the Purina product line also produces quality dog foods while keeping the product at an affordable cost.
Country where the product originated
Lastly, it would be best not to omit to check where the dog food's manufactured. As most people know, products made in the USA have higher manufacturing standards than other world locations.
Though this isn't to make undue discrimination, companies sourcing their ingredients outside of the USA usually do so to save on the production cost. Even if it might look harmless, sometimes the quality of the overall product's affected.
Choosing dog food shouldn't be something that you should overlook. Though you'll think it's a meal packed in flavorful biscuits, the ingredients inside each morsel spell the difference in your dog's health.
But, do note that you don't need to become a dog nutritionist or an expert to decide which product you should buy. You can read all you want, but it's still your dog who will decide at the end of the day what they'll eat.
So, if you're still confused about what dog food to buy, take your pup's preference as your first consideration. If this still doesn't solve your dilemma, then better ask your vet what he can recommend to you.
Albeit we list out the best products, it's only you and your doggo who can decide.
So, what are you waiting for? Jumpstart your shopping spree and select one based on the recommendations mentioned above.