I have two dogs in my family. One is a big dog; a German Shepherd, a Malamute, a Lab, and a Husky mix, and the other is a small dog, an Apso Terrier mix.
Both dogs develop heavy winter coats and do not handle extreme heat well.
Overheating in both dogs usually manifests itself in the heads of both dogs.
My Dogs Head is Hot
If your dog's head is hot to the touch and he is panting excessively, it is a good warning sign of heat stress. f you shave your long-haired dog in the spring thinking it will keep him or her cool, be warned, this loss of coat can lead to heat stroke. You may think about buying a hat for your dog.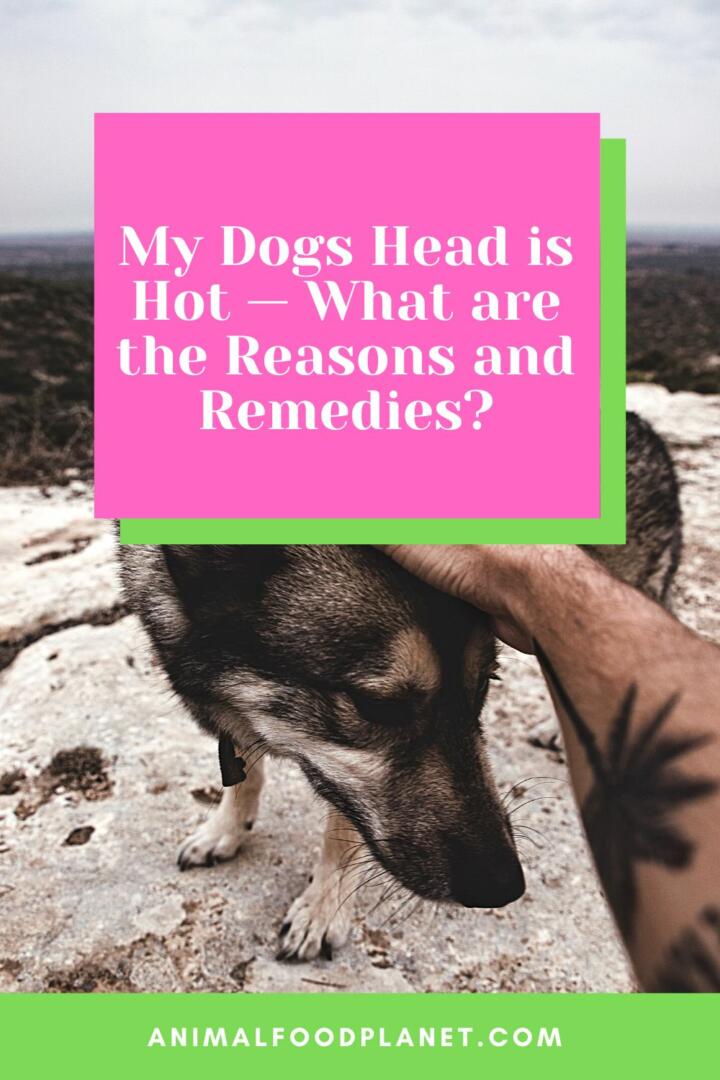 How Dogs Dissipate Heat
Unlike humans who lose heat by sweating through the skin, dogs lose heat through their tongues by panting and through the glands in the pads on their paws.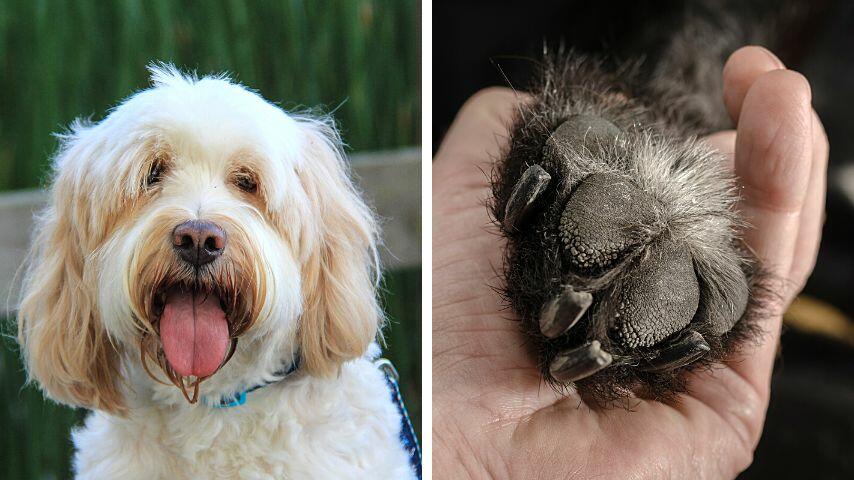 What are the reasons and the remedies?
If your dog's head is abnormally hot in hot weather, this may be a sign your dog is suffering heat stress or is overheating.
We have found the best way of keeping our dogs from overheating when temperatures reach 100 degrees and higher is hydration. We always keep their water bowl topped up and we change the water every few hours so it remains cool.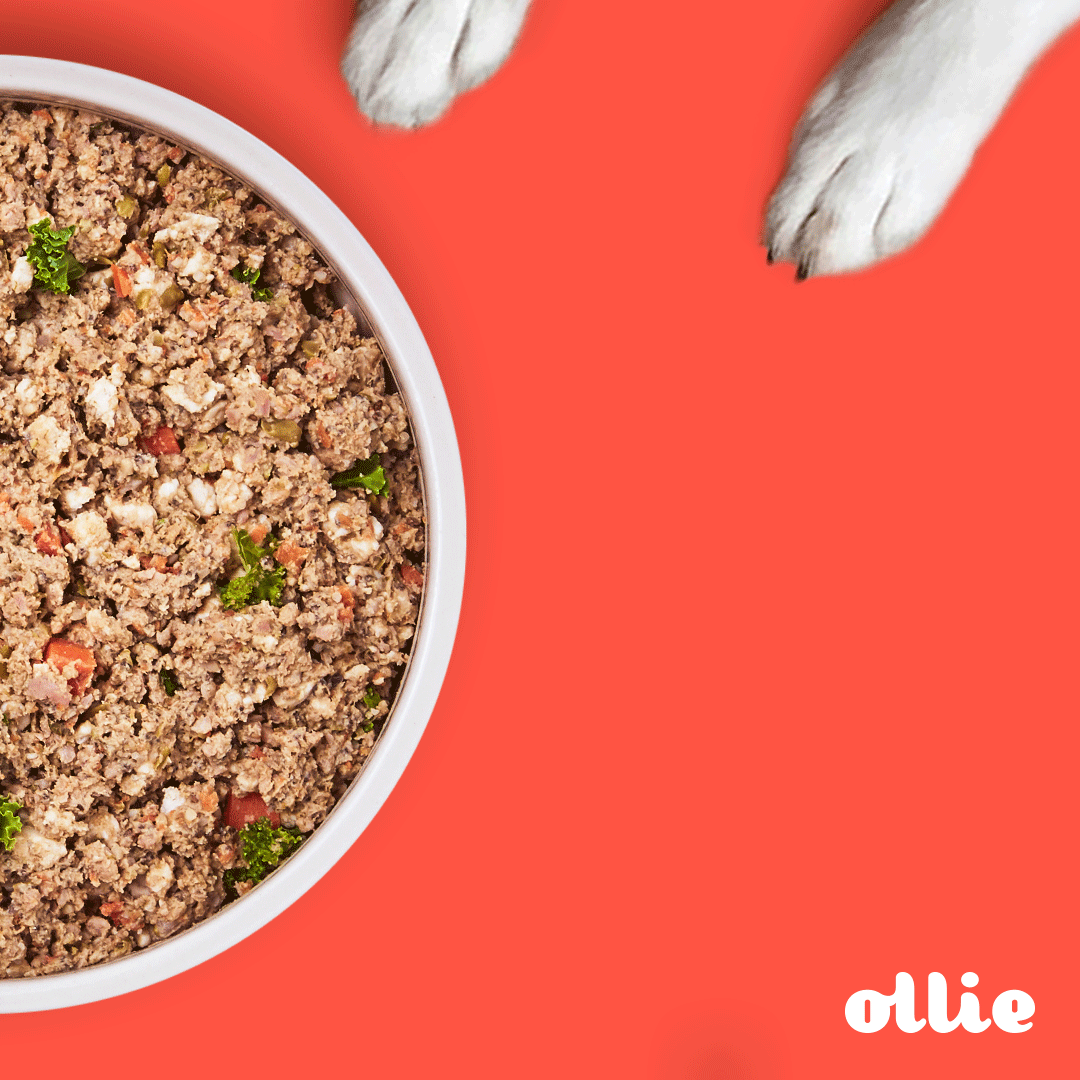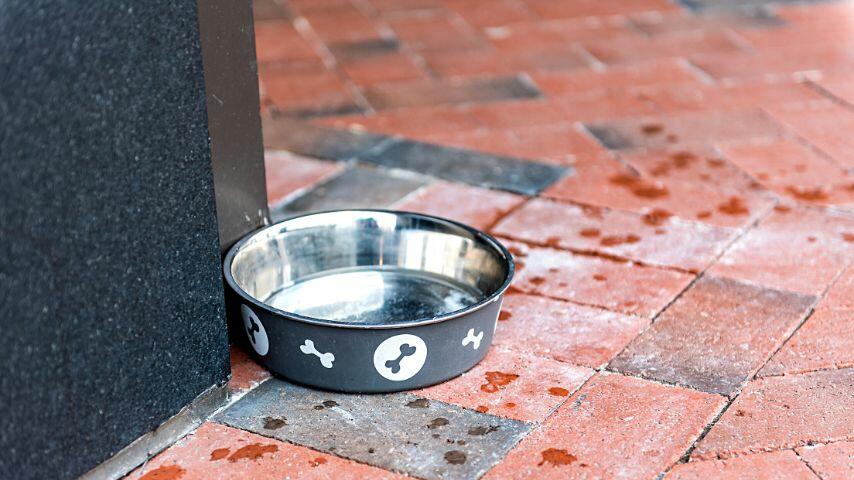 In very hot weather, we add a few ice cubes and, after a walk, leave them inside for a couple of hours with the air conditioning on.
Overheating Signs in your Dog
Knowing what to look for if your dog is showing signs of overheating or even being aware of odd behavior in abnormally hot weather can be a lifesaver.
Heat stroke or sunstroke can lead to death.
Heatstroke takes place when a dog's body temperature becomes too high for its system to regulate on its own. Heat stroke can quickly lead to organ and cellular damage and seizures.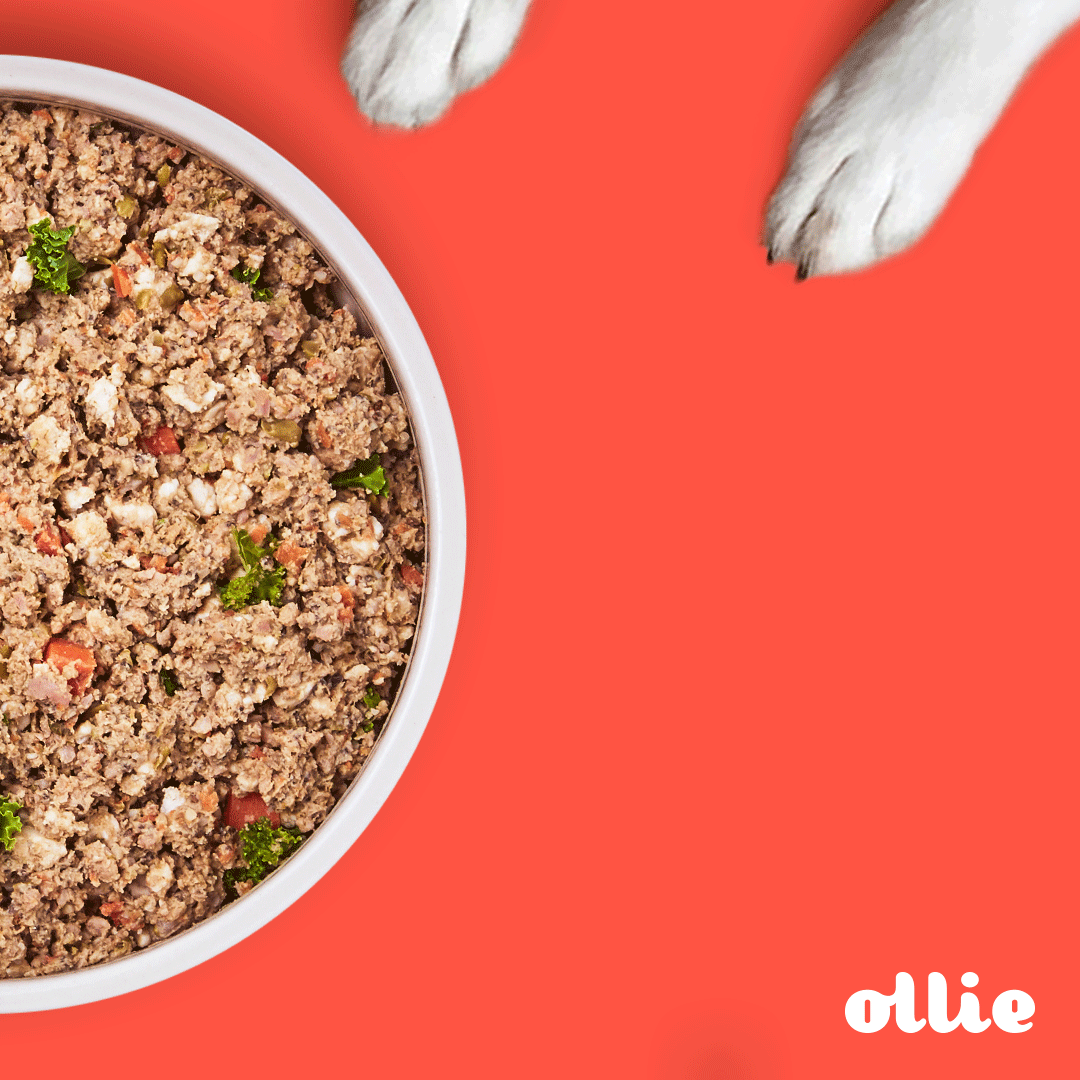 An overheated head can cause brain damage.
If you act quickly at the first sign of overheating in your dogs, you can prevent sunstroke or heat exhaustion.
Your Dog and Very Hot Weather
You are doing your pet pooch a big favor if you keep an eye on its behavior during hot spells. Some of the more important symptoms are:
An abnormally hot head.
Shaking
Vomiting
Excessive Panting
Retching
Seizures
Lethargy
If you are at all unsure about how very hot weather is affecting your dog, contact your local vet clinic.
If your dog is showing any or all of the above symptoms, call your vet to let them know you are bringing your dog in and ask them how you should treat your dog.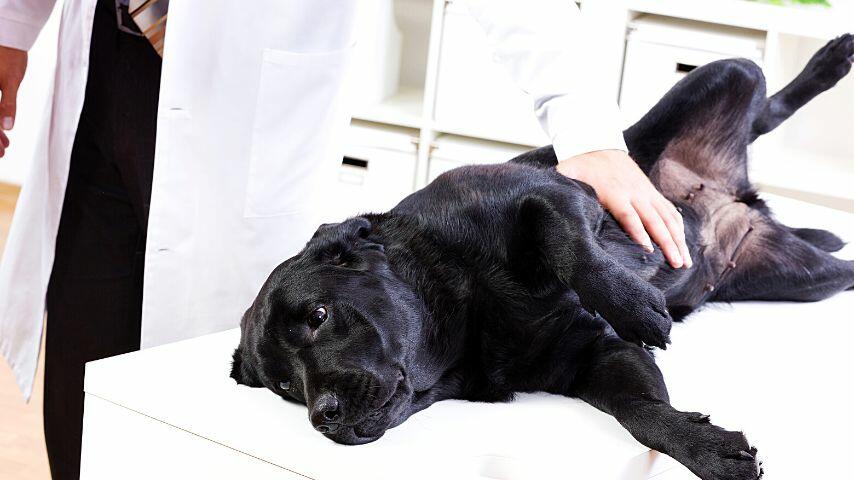 Treating your Dog When it is Overheated
At the first sign your dog is overheating, get it inside providing the interior of your house is not hotter than the outside. If the house is hot, get your dog into a shaded area and use a misting wand or a sprinkler to cool him or her down.
Extreme hot weather is tough on humans and our doggy friends.
If your dog is showing signs of heat stress, offer him or her water as soon as possible.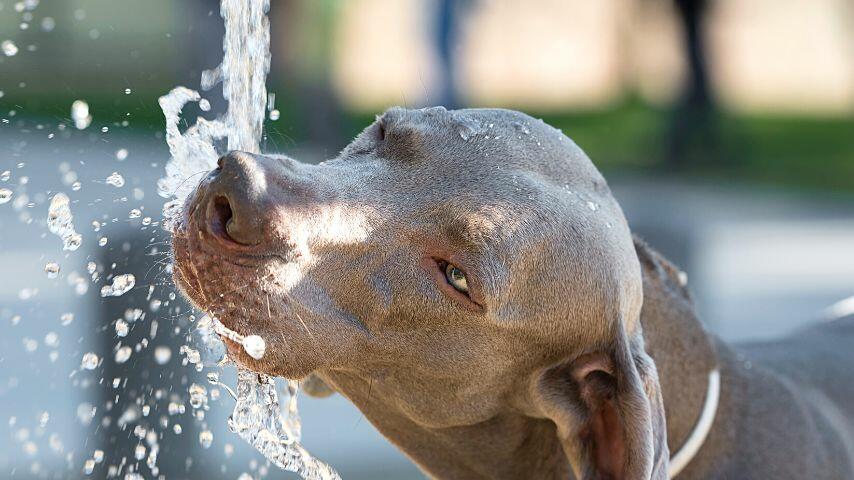 Don't force the water on your dog. They will drink when they are able to. Just make sure it is there for when your dog needs it.
The Importance of Hydration When Your Dog is Overheated
If your dog is reluctant to drink, provide some easy-to-eat moisture-rich food. Maybe something you have provided as a treat in the past.
It's a great idea to buy a thermometer that can take your dog's temperature using one of his or her ears. They are available online and sell for between $25 and $50 dollars.
If you get a high-temperature reading, try and reduce it by using a towel soaked in cold water and wrapping it around the neck and chest.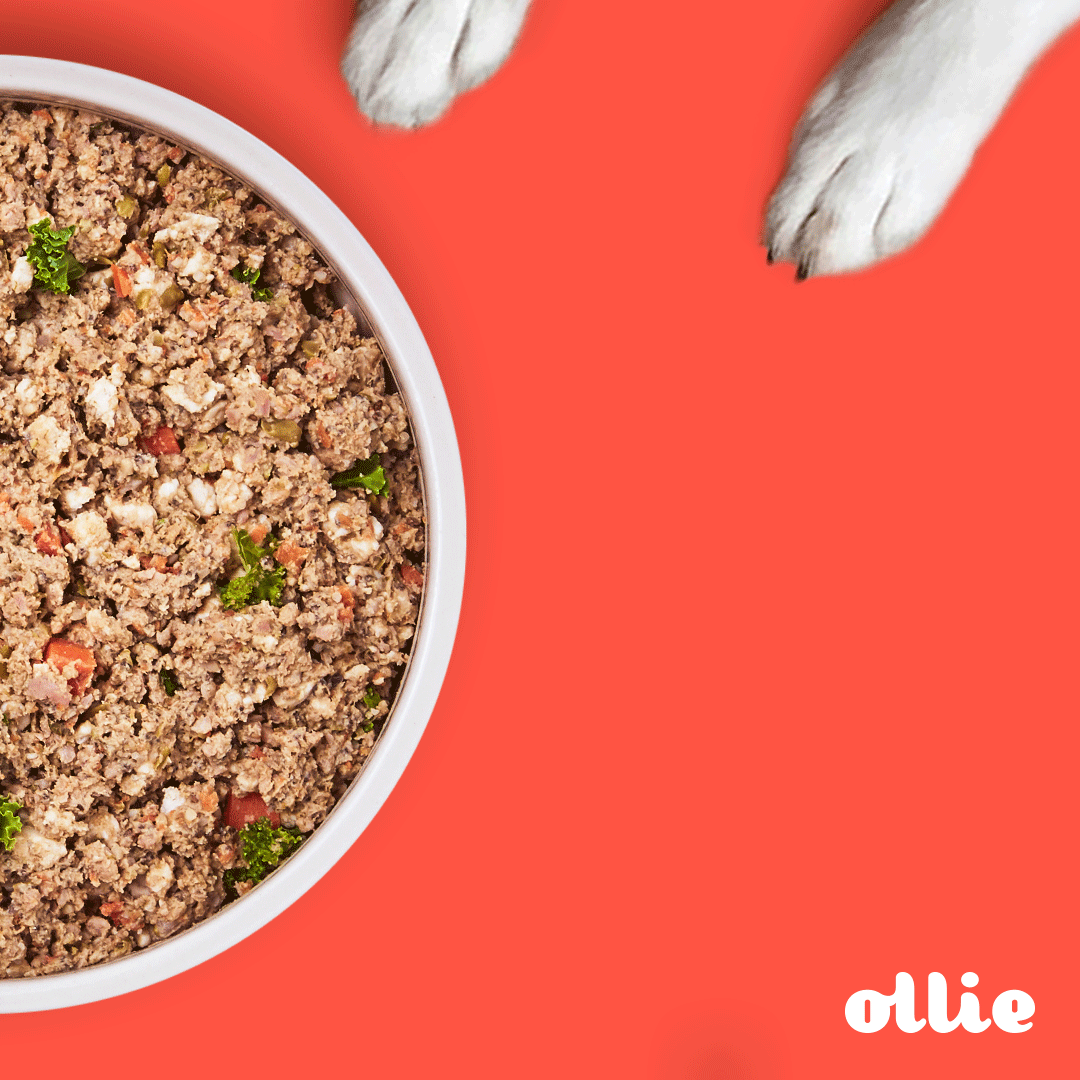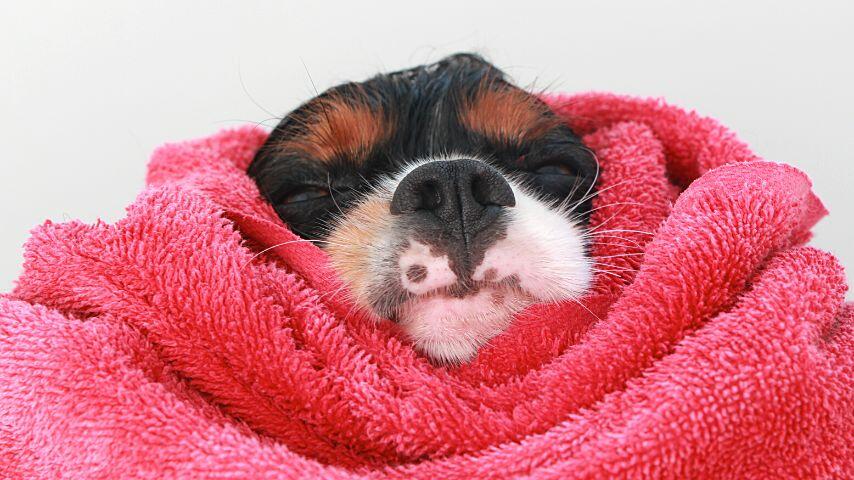 If you combine the towel wrapping with a fan, the water in the towel will evaporate and pull the heat from your dog's body.
Read about how long a dog can be without water.
Hot Weather Exercise and Your Dog
Fun in the sun with your dog is fun as long as it is not too hot.
Too much running and roughhousing in the hot sun can be bad for your dog, so when the temperature rises, ease back on the exercise or restrict it to early mornings or cooler evenings.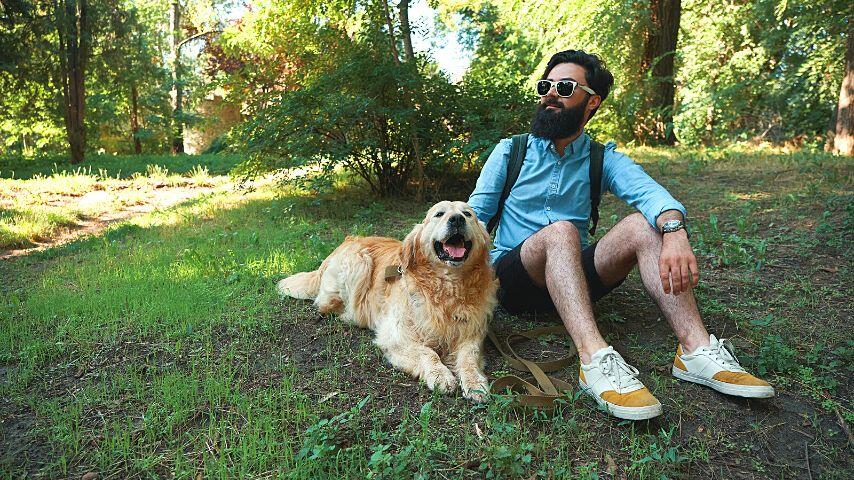 In northern states, winters are long, and the summers are often too short. But, they can still get hot.
Dog owners in southern states have to be more aware and more careful of their dog's health in hot weather.
Frequently Asked Questions about Hot Heads in Dogs
Do large dogs need more cooling than small dogs?
Not necessarily. In a recent study in the US, larger dogs have cooler body temperatures than smaller dogs. However, small, overweight dogs will suffer more than small thin breeds.
Do some animals, like dogs, get sunburned?
Cats and dogs get sunburnt just like their human owners. This is in spite of their fur and hair providing a degree of natural protection. Sun damage to the skin is more likely to occur in dogs with white or light-colored hair.
I live in a hot climate. What is the best type of hot weather dog?
Greyhounds are one of the best for hotter climates. They and similar breeds have short coats and lean bodies that handle heat better than bigger muscular dogs.
Conclusion About My Dogs Head is Hot
If your dog's head is hot to touch and he or she is panting excessively, then your dog is in the early ages of heat stress.